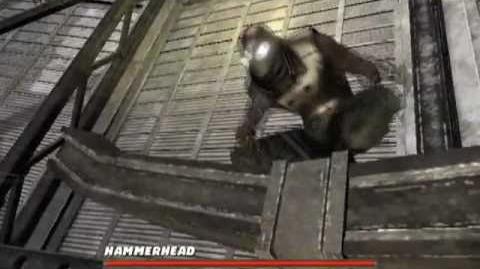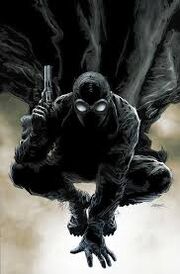 In an alternate earth, Peter Parker lived in the 1930s, he was gifted the powers of Spider-Man, and as they all do, used his power to help arrest (and sometimes kill) villains.
This Spidey has a dark personality, made of violence and shadows. Being attacked is not his cup of tea.
After being present to a theft, a magical spider crawled from a stolen statue of the Spider-God, Madame Webb, and bit Peter. In his dreams, Webb called upon him, asking him to use his new powers for good. Peter accepted, and woke up as Spider-Man Noir!
Revenge for a Reason
Edit
After his beloved Uncle Ben was murdered by the Vulture , Spider-Man Noir tracked down Vulture and battled him, almost killing him.
After being called upon by Madame Webb to track down all the fragments of the magical tablet of Order and Chaos, Spidey was informed that the Vulture had a fragment, Spidey tracked down the killer and blinded him using a giant light, then attacked him from above. Vulture was possibly killed after the battle, and Spidey had gotton his revenge.