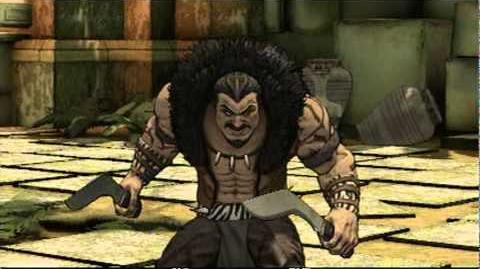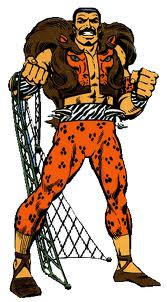 Kraven is a super-villain "hunter" on a mission to find the greatest head to mount on his wall, the head of Spider-Man!
He is the first boss fight in the game and the first in the Amazing (Our) Dimension.
Kidnapped Prey
Edit
After keeping a fragment of the Tablet of Order and Chaos for himself, Kraven traps Spider-Man and brings him to an undiscovered jungle, and then sends his goons to attack the wall-crawler. Spidey tracks down Kraven and they battle until Kraven is sent flying into a stone wall. Spidey takes the fragment and returns it to Madame Webb.